Fast and furious sounds from The Nutz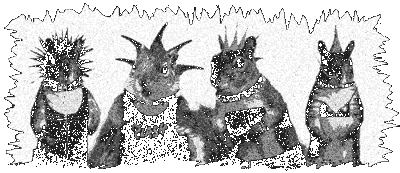 The Nutz are a squirrel punk band from the small town of Nutting Hill on the outskirts of London, England. Formed in 2004 they are regulars at the Tuft 'n' Tail and are gathering a devoted following amongst the local Sciurus population. The band are currently performing live on their 'Lick My Nutz' tour so squirrels everywhere are getting the opportunity to get their tails twitching.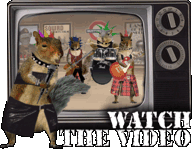 With the release of their debut single, "Squirrel Power", they created an online home at www.MayContainNutz.com with the help of their managers Eclectech and DogHorse. You can also view their Valentine performance of Love Nutz at the Twinkleberry Talent Show and they have performed alongside DogHorse on London Calling (an election special). Callo also performed a cameo in Not The Cliff Richard Christmas Single.
Need more Nutz? Download our wallpaper or buy a Nutz t-shirt now!